At First Colebrook Bank, FDIC-insured coverage is now available for large deposits that exceed the usual $250,000 limits!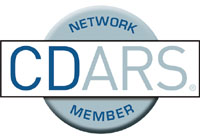 CDARS (Certificate of Deposit Account Registry Service) offers the ideal solution for any organization or individual with large CD balances. Now you can enjoy the convenience of working with a single bank and the security of FDIC insurance... even if the balances are way above the traditional $250,000 coverage!

If you're a trustee, trust officer, lawyer, accountant, financial advisor/planner, or other fiduciary, or if you hold large personal account balances at multiple banks in order to receive FDIC coverage, CDARS may be just right for you.


With a CDARS account from First Colebrook Bank, you can...

• Consolidate large-dollar deposits into one regular account statement

• Earn CD-level interest rates

• Receive full FDIC insurance on the entire balance of your CDs

• Eliminate the need to maintain multiple accounts at a number of banks in order to fully protect your funds

• Put an end to keeping accounts in different names

• Consolidate interest disbursements

• Do away with tracking of changing collateral values (for collateralized deposits)

• Avoid the hassles associated with directly managing multiple bank relationships

• Receive just one 1099 tax statement at year end showing all of your interest earned

• Enjoy the time-saving convenience of one agreement, one interest rate, and one regular statement

• Have an easy alternative to treasuries, commercial paper, money market funds, and sweep accounts


Non-profits and Public Funds will also find additional advantages, such as...

• Satisfying requirements for fully insured deposits

• Making the full amount of your deposit available for community lending purposes

• Avoiding the need to footnote uninsured deposits in financial statements


For more details and rates, consult your local customer service representative.